Anton & Irene
If you have been on the internet this decade you have likely seen work touched by Anton and Irene.
With a client list ranging from Porsche, to Google, USA today, Fox TV and Wacom. Starting as coworkers at F-I they now partners in a passion driven start up. With no plans for growth find out how they are taking control to put quality first.I had the pleasure of sharing dim sum and beers with two wonderful people forging their own path.
DB: How did you eventually come to design?
IRENE: I was born in Peru. My father is Peruvian and my mom is from Holland. Because of the civil war that was happening in the '80s, we decided to move to Amsterdam. I grew up only speaking Spanish as a small child and we had to learn Dutch very quickly when I was 6 years old. And then I lived in Amsterdam until I was 17. When I was living in Amsterdam, I had two friends, who I think looking back now were very instrumental in my design choices. So one friend, his father was a filmmaker, who had a whole editing suite in their tiny apartment in Amsterdam with Photoshop on their Mac. And I had another two friends, who were twins, whose father was a photographer who also had a big studio in Amsterdam with Photoshop. And for whatever reason, we became very close to both of their fathers, and worked for them and with them. I sort of assisted, then interned, and helped them out with stuff. And that's where I learned about what it means to be a creative professional: To be a photographer, to be a filmmaker. And I learned to use Photoshop. So those things became very attractive to me and when I was 17 and I moved to the States and decided to study design. I thought I was going to be in advertising, but then I realized advertising is evil and kills your soul so I didn't want to do that. I went for my masters here in New York to study communications design, and that was really at the basic stages of UX, so I kind of came into UX when UX started beginning forming. So, that was it!
ANTON: I was born in St. Petersburg in Russia. I never lived there but my parents were both studying there. Right after I was born, they moved to Estonia. They're both fashion designers, so I grew up surrounded by fabrics, by textiles, by sewing machines…I even knew how to put together a simple piece of clothing myself at the age like 6 or something like that. That influenced me a lot in terms of just visual aesthetics and what is happening. When I graduated school, I definitely knew I wanted to do something with visuals. I didn't know what ? I didn't even know that digital world existed back then. I went to study architecture, I wanted to be an architect. The way I became a designer is while I was studying architecture, I wasn't even thinking about design. I saw somewhere on the Internet the Wacom pen and I liked to draw back then. I was drawing a lot, much more than I do right now, and I decided to save up money for a year and buy a Wacom pen. I realize now that it was a very history changing moment because I started doing a lot of illustrations at home, putting them online, and I got my very first job as an illustrator to do pictures for cellphones that people would order for Valentine's Day. Like you send a text message to this number and you get a shitty picture on your Nokia. My first job I was doing those illustrations by hand using Wacom. I had a portfolio back then and the Finnish company hired me to do that at the age of 18. I was still studying architecture. Then I had an internship in India as an architect and that's when I realized that that probably wasn't what I really wanted to do and I was getting more into design. I was 19, 20 back then and I think that's the first time I did web. From there just seemed like much more fun than architecture. So, at the age of 22, I moved to Sweden and that's when I started working for FI.
DB: Starting at the beginning, how did Anton and Irene come about?
IRENE: It was the summer of 2013, In Istanbul, Turkey…We were there for a pitch meeting with Turkish Airlines.
ANTON: We were traveling a lot for a client, a lot of conferences, and that's when we thought, "Why don't we try to do it ourselves?" It just started as a "Let's just think about it and start doing it," but I think over a couple of months we knew that we were going to be leaving and then we started to formalize it. Every time we would travel together… we were just talking about it more and more and then we spent one month in Indonesia. That's when we formalized it.
DB: What was the biggest attraction in doing this yourselves?
IRENE: We wanted a new challenge that is more outside the realm of web design (our expertise for almost 10 years.) So we wanted to start doing projects that are design based but not necessarily web design based. We wanted to do other types of work that we would never have been able to explore had we stayed at a web design company.
ANTON: But I think for me the main attraction was just to try it out basically. I'd just turned 30 in January this year and there was no better time than now… I think most designers' dream is to start something on their own, and I think right now was the best time to try it, and if it works, great; if doesn't work, it doesn't work but at least we gave it a try. For me, that was important.
I THINK RIGHT NOW WAS THE BEST TIME TO TRY IT, AND IF IT WORKS, GREAT; IF DOESN'T WORK, IT DOESN'T WORK BUT AT LEAST WE GAVE IT A TRY.
DB: Do you have target clients or are you not concerned about whom you're going to work on because your personal projects are the focus?
ANTON: We definitely have like target clients, not in terms of brand names but in terms of things like, we like to travel, I like photography…So any client that voices something about that, even if they don't have a famous name, I'm going to do work for them. We like good designs, so if anybody wants to work with us on that, we'll also work. I mean we don't have target clients such as Nike.
IRENE: In part because we also already worked with Nintendo and Atari, and like everyone's dream, we've worked with Porsche. The reality is, the brands don't matter. What we've learned in all those years, you can be with most awesome cool brand and have a horrible time working with them or you can be with a really unknown brand or brand that sounds really boring and stupid, and make a great product. So I think one thing we've learned is we're not chasing the big name and brand clients because we're not interested in that. We just want to make sure that the fit with the client is right so that they let us do what we think is right. We listen to each other. The relationship is good. So we're much more careful about whom we work with.
YOU CAN BE WITH MOST AWESOME COOL BRAND AND HAVE A HORRIBLE TIME WORKING WITH THEM OR YOU CAN BE WITH A REALLY UNKNOWN BRAND OR BRAND THAT SOUNDS REALLY BORING AND STUPID, AND MAKE A GREAT PRODUCT. SO I THINK ONE THING WE'VE LEARNED IS WE'RE NOT CHASING THE BIG NAME AND BRAND CLIENTS BECAUSE WE'RE NOT INTERESTED IN THAT.
DB: Why are your personal projects so important to you?
ANTON: I was always doing personal projects. Even when I had a full-time job and I had to work 10 to 12 hours a day, I would sit the whole night at home and do a personal project. Over time it's getting harder and harder. The personal projects I was doing, they were never real. I would sit for a week and Photoshop and come up with something that's kinda cool looking, but it's never real….It's the result of a jpeg, and that's very sad. In order to do a personal project that is actually a tangible product or it's an app or it's a website that a lot of people can see and interact with, it's a much harder job because it's like a real project. So, for me, personal projects right now…should be real. Enough of jpegs! It has to be a finished product that you can show to somebody and…working at an agency, I wouldn't have enough time to do that. But now we're gonna dedicate time and money to do it for real and actually spend one month working on something for us. It's something we'd take very seriously, something that we'd invest money into and something that we really believe in.
THE PERSONAL PROJECTS I WAS DOING, THEY WERE NEVER REAL. I WOULD SIT FOR A WEEK AND PHOTOSHOP AND COME UP WITH SOMETHING THAT'S KINDA COOL LOOKING, BUT IT'S NEVER REAL….IT'S THE RESULT OF A JPEG, AND THAT'S VERY SAD.
DB: What 3 things would make someone a good fit for you?
IRENE: I think number one, and this is something that is hard to measure right away, is chemistry. You need to have a team which shouldn't let you do whatever the hell you want, but they should push you to do the best work that you can do…The only time that has ever happened was with USA Today. It was a great client where they really pushed us more and we even pushed ourselves to do the best work that we've ever done and that to me is like priceless and that's number one.
ANTON: They should value the work we do. If the client values the work you do, they understand what process you're coming through.
IRENE: And how long something takes!
ANTON: Then you can actually work with them and not spend a lot of time explaining what you're doing and why. We had clients in the past who were appreciating the work we did and we spent more time working with them rather than explaining them why we're doing certain things and why it takes more time… So definitely a savvy client or somebody who appreciates design and UX and knows: That would be the second one.
IRENE: We love traveling and we're very internationally minded and neither of us is American, so we actually like working with non-American clients quite a bit…My most memorable moments in my career were not only project related but also the things that happened outside of office hours while we were in Tokyo or in Dusseldorf or in Istanbul or wherever.
DB: Do you see a relationship change in design with UX coming into the spotlight more?
ANTON: I think UX was always there. UX was there were no dedicated people to it and people didn't call it UX…It was just never formalized in a way that is today. I think it's changed for the better. I started working as a designer when UX was barely a job and for me, it changed a lot. I mean it's definitely much easier when you have two people with one goal in mind but doing two different things basically and it just helps each other… It's just with somebody who looks at things from a different perspective rather than just visual in terms of the way it looks but also in terms of logic how it works. So for me, it actually changed for the better. I think I remember working on design when UX was not even a department at the agency where I was employed. It was like a whole other experience.
UX WAS THERE WERE NO DEDICATED PEOPLE TO IT AND PEOPLE DIDN'T CALL IT UX…IT WAS JUST NEVER FORMALIZED IN A WAY THAT IS TODAY.
DB: Do you think the product is better because of the shift?
ANTON: How we don't duplicate other work is what's unique here. It's like we're not working in a way where Irene would do wire frames for a couple of months and I will just jump in much later as a designer and just color things. I think she contributes to visual design as much as I contribute to UX though she is a UX designer and I'm a visual designer.
I THINK SHE CONTRIBUTES TO VISUAL DESIGN AS MUCH AS I CONTRIBUTE TO UX THOUGH SHE IS A UX DESIGNER AND I'M A VISUAL DESIGNER.
DB: What are the first things that have to happen in a project to make sure it's going to be a success for you?
IRENE: We always give ourselves some time to think and learn and get inspired by the learning and what we call a discovery phase, what other agencies call a discovery phase…
DB: And you don't have a problem getting clients to pay for that?
IRENE: Once we explain to them what they're getting and we show examples, we've never had a problem having clients pay for the discovery phase and we like to give ourselves the space and the freedom to… almost do like a second pitch. Our first pitch is without any client brief and our second pitch is to ourselves and to the client once we have a brief but it's not actual real production yet.
ANTON: I think it depends on how you look at it. If you sell it to the client, they're going to get an awesome concept that is going to be a final result of discovery that is not only things that we learned and everything is documented, but they're going to get a cool concept. It's going to be a video and they can show it to their stakeholders and they can inspire people at the company. It really depends on how you sell discovery. So far we've been selling it in a way that they would actually get excited about getting the final result of discovery because it's something they can send to their bosses.
IRENE: And we also always promise them that we'll undertake a project management scope at the same time, so they only pay for the discovery piece first which is a very small bill for them and then at the end of discovery, not only are they going to get an awesome concept but also get a project plan which is 100% sound and we will sign off on it. We will not go over or under. We will know exactly what we're doing. So, the risk for them is much lower too because they're only paying for discovery and then they know that the project plan is sound and it's based on real things and not just one kick off meeting that you have before you even get to know each other.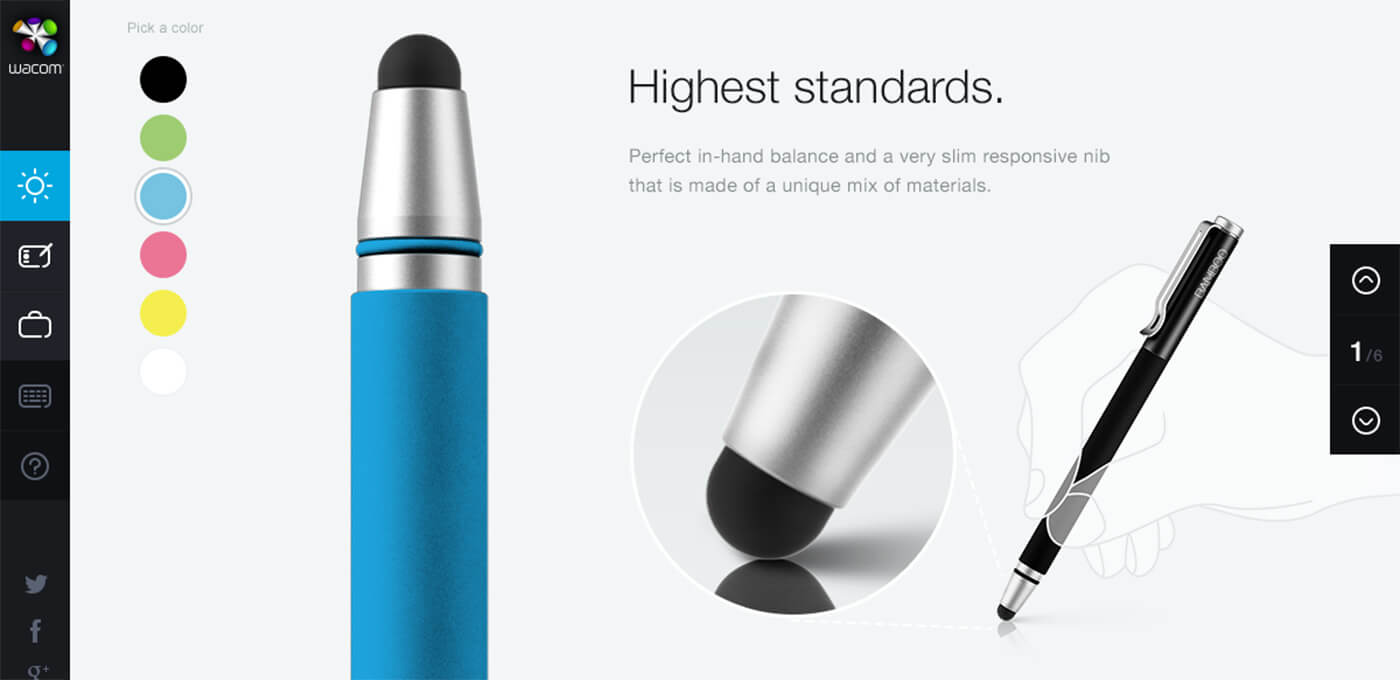 DB: Do you have a plan for Anton & Irene in five years?
ANTON: We have a plan for one year or a year and a half from now…
IRENE: We're making a yearly project calendar, so there are personal projects that are in there that we're going to be able to complete within that year and there's space for client work which we want to complete within that year and that's basically what we're doing. We just want to complete new personal projects this year and have space for good client work each year and that's it.
WE'RE MAKING A YEARLY PROJECT CALENDAR, SO THERE ARE PERSONAL PROJECTS THAT ARE IN THERE THAT WE'RE GOING TO BE ABLE TO COMPLETE WITHIN THAT YEAR AND THERE'S SPACE FOR CLIENT WORK WHICH WE WANT TO COMPLETE WITHIN THAT YEAR
ANTON: We don't want to grow at this in the first couple of years for sure. There's just two of us and it actually limits our plans in many ways because we don't have a growth plan in terms of how many people we want to hire and that reflects in how much money we're going to make. So, since we're not growing…there is only this much work both of us can do a year.
DB: Is it safe to say you are starting Anton & Irene for freedom?
IRENE: It's not just freedom. You have to imagine that we've been directors for many years now. We didn't start off as directors. We started off as pure hardcore junior baby designers and we became directors…
IRENE: Our least favorite part of the job in the past couple of years is being the manager and being the director because all of a sudden you have to sit in a lot of meetings that have nothing to do with design and all of a sudden we're like, wait a minute, we're designers! What the hell are we doing managing all the shit and all these people and all this nonsense, like who cares? We don't care about that. That's not what we signed up for. So, we found ourselves in the situation that was necessary for an agency to grow because people who were talented get promoted and when you get promoted you become a director. When you become a director, you have to have people report in to you and when the people report in to you, you become more of a pointing at people thing, even though we did always do hands on work even all the way to the end. So, we were tired of that because we wanted to do the work ourselves and we're much more comfortable being designers than we are being directors. So it's not just freedom, it's also kind of back to why we decided to do this kind of work to begin with and that sidetracks by being in an agency that had to grow and had sustained through growth. So, at our core, we like to work on things. We like to work with our hands. We like to make things and we enjoy that much more than sitting in meetings or giving performance reviews or doing any of that kind of work.
DB: What was the hardest lesson to teach younger staff?
ANTON: The hardest for me is to be responsible for what you do and for your words. That is the hardest to teach the younger staff. Like if somebody says it is going to be done, it has to be done.
IRENE: The thing I always struggle with the most with my team, especially when you hire young people, is humility. Like there is going to be bitch work that you are going to have to do and everyone has to do it and suck it up…Not everyday is a party with an ice cream in your hand. A lot of young designers come in thinking that it is and they want to work on Porsche, they want to work on Nintendo, or they want to work on whatever brand they think is cool and then when they get a less cool brand, they feel shafted, they sulk like little babies. And as a director, you really have to kind of whip them into shape and be like, "Everybody did this, everybody still does it, this is part of the job. Take it seriously."
DB: And you guys are actually in a position of putting yourself back in the humility stage now, correct?
ANTON: The very last project that I did at FI, having been there for nine years, I designed everything all the way down to the Terms and Conditions page myself in Photoshop and I think there is nothing wrong with that and I think everybody should be aware that, if you do work, there is usually 15% or 20% of fun stuff but the rest is highly intense labor work that you have to go through as well.
DB: What was the best advice either of was given when you were coming up?
IRENE: I learned so much just from working directly for David Martin (founder of f-i) … It is the best thing that happened to me as a young designer, and I have learned from him that you can be tough, that you can be charming, and that there are times when you can tell the client that they are wrong and, and as long as you can back it up with a good intuition and you know that you are right and you can communicate that, you will usually get your way.
I HAVE LEARNED THAT YOU CAN BE TOUGH, THAT YOU CAN BE CHARMING, AND THAT THERE ARE TIMES WHEN YOU CAN TELL THE CLIENT THAT THEY ARE WRONG AND, AND AS LONG AS YOU CAN BACK IT UP WITH A GOOD INTUITION AND YOU KNOW THAT YOU ARE RIGHT AND YOU CAN COMMUNICATE THAT, YOU WILL USUALLY GET YOUR WAY
ANTON: I agree, presenting to clients, selling work, calculating budgets, understanding all the behind-the-scenes of what is happening outside of Photoshop as well, and I think that for me was the biggest learning curve and for that I am super grateful. Although there were days when I really hated it, like sitting at night and scoping a project, now I understand how useful it is for our own thing where both myself and Irene have this knowledge.
DB: You mentioned that travel is very important to you. Do you see yourself letting that guide any of your decisions with the company?
ANTON: I think so. There is nothing set in stone but we would not mind to live somewhere for a month or three months and work from there. Let 's say we have another client in Japan, then we would not mind to move there for three months and just work with the client there.
IRENE: Or even doing a studio swap with some guys in Hong Kong and spending six months in Hong Kong working from Hong Kong on our own projects. That is another option that we discuss.
DB: You are both regular speakers at conferences. What motivates you to do that?
IRENE: We do one new talk each year, I really enjoy the process of coming up with the story for the talk, because in a way, it is like therapy. There is a lot of stuff that happens the previous year which is what we talk about and to sit down and stop and think about it and make a story out of it and remember the things that went really wrong or went really well or really funny or really ridiculous and try to make a story out of your whole previous year is like therapy because you normally do not get the chance, in the type of work that we do, to sit down and reflect what did we learn, what happened, why it was important, and what is interesting for other people to hear! So before we even get on stage, that is extremely valuable, extremely enjoyable and it has made me a much better designer because of that, because I feel like I am learning from the stuff that we did the previous year.
ANTON: For me it is not so much about the stage and the talk. It is about sharing the information. I am a self-taught designer. Design and visual design I learned by myself even before I joined my first job and the way I was learning is by… finding a blog with a tutorial. For me was like a treasure, something I would bookmark and show it to everybody! There would be tutorials about how to do certain things on the web or a tutorial about how to make font. There were only a few people who were really sharing information online that was very valuable and I think me growing and having a job and doing these big clients I was always sharing information like I was at a blog, I was writing tutorials, I would always record videos about how to retouch photography and for me it was almost like paying back to those people who wrote back then those blog posts and like I want to return something because I learned from them…
DB: Do you have a common message? Or does the theme change year to year?
ANTON: The message is stop complaining, this job is easy…!
IRENE: I think ultimately our message throughout every year, even though every presentation is different, is how Anton and I work together.… we lift the veil and show the actual guts and knots and bolts of how Anton and I together made that happen. So, it is always very honest and it is very behind-the-scenes. Sometimes we also show how ghetto some stuff is. It looks super pro but then, when you see the talk, you are like, "Oh my God! That is like the ghettoest thing I've ever seen, that is not pro at all!"
DB: What can designers do to assist in making sure things are done right?
ANTON: I think we definitely were struggling with development, but I think the main reason for that is in a way we've been working for clients and it's a fairly easy sell that design and development and design in UX start at the same time because of budgets and nobody wants to spend money. I think if we would always have a developer…who worked with us from day 1, a client could be willing to pay this person to be there from day 1, it would be like a triangle. It would be a complete triangle. It's about having another person who is a developer, who we would trust 100%, who has same mindset, who sees the same goal. Because at the end of the day, we do the same thing: We just use different tools. Like if the result is one thing, one project, we're doing exactly the same. I'm using Photoshop, she's using something else, and the developer is using code for that. I think it's important for development to start from day 1 and be involved in the process. That's why I think startups and product companies have more advantage on making a good product than agencies, because agencies cannot afford to have teams running from day 1 all together. It's just gonna eat the whole budget.
I THINK IT'S IMPORTANT FOR DEVELOPERS TO START FROM DAY 1 AND BE INVOLVED IN THE PROCESS.
ANTON: Nobody sets expectations for us, we get those expectations by talking to the client and if we have a developer from day 1, talking to the client with us, he will get the same vibe and the same expectations from the client.
I think if the project takes certain qualifications to complete and development is one of them, all of them have to be there from the start. I think that's the only way you can do a good product.
DB: What do you see as the biggest risks you are undertaking right now?
IRENE: To be honest, I've always been kind of an optimist and I've made a lot of crazy decisions in my life… That's just a personality thing. I've been in a lot of situations where things could've really gone horribly wrong or it could've potentially been a really wrong decision and it never has… I think even looking back where I have potentially made bad decisions, something good always came out of it afterwards. So even when you fail, you learn. So, it's fine.
I THINK EVEN LOOKING BACK WHERE I HAVE POTENTIALLY MADE BAD DECISIONS, SOMETHING GOOD ALWAYS CAME OUT OF IT AFTERWARDS. SO EVEN WHEN YOU FAIL, YOU LEARN.
ANTON: I think the example would be four or five years ago, myself and Irene are in Bombay, near slums and there is a bridge.
IRENE: Dhobi Ghat was the name of the slums.
ANTON: You can see slums, and even in Lonely Planet it says not to go there…I had a big-ass camera and we're going down the stairs from the bridge into the slums. The only conversation we had was when Irene said, "It does look sketchy… what's it gonna be?" The only thing I said was, "Look, it's gonna be 50/50. We're gonna get murdered here or kidnapped, or it's gonna be awesome!" And we had an awesome time. We met different people, we paid them a little money and they showed us everything. They showed their houses and they were super nice. Where I think a lot of people would not risk going there. And I think, that is the story that –
IRENE: That describes us! That is our personality. So, risk more to have higher rewards.
DB: And you guys really aren't afraid of failure?
IRENE: Of course there are always moments of failure, where you do think something wrong or you fuck up something or you mess up.
ANTON: But that's part of the job, Failure should not even be a talk. It's like it's there. It's in the job by default. A lot of people are afraid to fail. I'm afraid to fail sometimes too. I mean there's nothing wrong with that. There's nothing wrong to be afraid to fail and there's nothing wrong to fail
FAILURE SHOULD NOT EVEN BE A TALK. IT'S LIKE IT'S THERE. IT'S IN THE JOB BY DEFAULT. A LOT OF PEOPLE ARE AFRAID TO FAIL. I'M AFRAID TO FAIL SOMETIMES TOO. I MEAN THERE'S NOTHING WRONG WITH THAT.
Like what you saw?
Additional insights