Christopher Simmons
Metajive goes deep with Christopher Simmons discussing 'success' to designers and the best advice he has ever gotten.
In 2004 when I first moved to San Francisco to take this web design thing seriously, the book keeper at the agency I was freelancing at invited me to an AIGA happy hour. That night I made the best investment of my life, I bought a beer for her husband Christopher. Since that beer Christopher has become a friend, a client, a sounding board and a Metajive advocate. At that time I did not know Christopher as the president of AIGA, author of design books, a professor or that he was in the process of creating San Francisco Design Week. Since 2004, Christopher has founded SF based Mine™ and does everything in his power to spread the influence of both design thinking and the craft of design.
Christopher Simmons' voice can be heard loud and clear throughout the global world of design. As a leading advocate for the role of design in society and the belief that designers have a place in influencing change.
Simmons' own life and career can in large part be characterized by a desire to spread this ethos to others.
Opinionated, humble, blunt yet eloquent: When Christopher Simmons talks, people listen.
DB: How were you introduced to design?
CCHS: There were three moments that greatly influenced my path to becoming a designer.
The first is, when I was about 7 yrs, old my parents rented the Powers of 10 movie for my birthday (the Charles and Ray Eames film about quantum mathematics). This was my 7th birthday party special treat! Obviously this was a subject matter that was pretty much outside the scope of what I should be able to understand, but what I did understand is that it was the way that story was told and crafted that made it understandable and relatable and I was really interested in that. I was cognizant of the power of storytelling, even as a 7 year old. I had no idea that this had anything to do with design, but that was probably the first point on the trail.
Fast forward to a lost period I had between high school and college where I fell into a number of different things, one of them being theatrical design. Through that I got into designing posters and programs…The stuff was awful, but I enjoyed doing it! I still didn't really think about doing it for a living but I found it very satisfying.
The 3rd point where I really realized that this could be something long term was when I did my first design course at college…My teacher, who was also my first boss, was maybe in his 50's…To have that as a model, someone who had been doing this a really long time and was still at the top of his game… really enthusiastic about it, enough to teach it to other people – that's when I realized that this was something someone could do for a long time.
THAT WAS PROBABLY THE MOMENT WHEN I REALIZED THAT YES, THIS COULD BE A CAREER.
DB: Was your family supportive about you becoming a designer?
CCHS: Yes. I f****d around in between high school and college and contemplated not going to college at all… so I think that by the time I decided to go to school, they would have been supportive of just about anything! I intended to go to an art school to be a painting major. I enrolled as a graphic design major, which is why I had to do the course GD1; I did that so I could tell my dad that I was going into advertising as I thought he would understand that as a more viable career choice!
DB: Is design more than a nice grid and good kerning?
CCHS: Yes, it's also nice colors! There are all kinds of ways of practicing design. Some people practice it from a craft perspective. They are involved in manipulating something – a pencil, a pixel, whatever it is – to engage a form, and I relish the opportunities I have to do that. There are other people who practice design in more of a 'design thinking' kind of way, basically in a manner that is using design principles as a method to effect some kind of a change, design at a very strategic level.
DB: To what do you credit the rise of design thinking in our society over the last few years?
CCHS: A number of factors. Things don't succeed or thrive if there aren't demands for them, so clearly businesses and organizations are aware that design is a tool that can help them figure out who they are but also how they want to communicate that. Also there are more and more firms, starting with places like IDEO or SY Partners, that have really promoted the idea of 'design thinking' as a way of differentiating their services as opposed to the services of a more traditional design craft, so there is a bit of marketing involved. Then you have programs like Stanford has the 'D School', a program dedicated to design thinking that a few years ago didn't exist, so there is educational support for it.
DB: Is design about solving problems in todays' society?
CCHS: I'm not sure that it's always just about solving problems.
Before you solve the problem, you have to identify what the problem is, and traditionally designers have relied on clients to define the problem.For example, a client will come to you and say, "We want more awareness for our product, and we want a campaign", or, "We need some tools to support our business development team, and we need a brochure", so not only are they defining what the problem is, but also the vehicle to solve that problem. But more and more I think businesses and associations are cognizant of the fact that design thinking is a method of inquiry that can lead to the identification of the problem.
Design can be incredibly useful for that.
BEFORE YOU SOLVE THE PROBLEM, YOU HAVE TO IDENTIFY WHAT THE PROBLEM IS, AND TRADITIONALLY DESIGNERS HAVE RELIED ON CLIENTS TO DEFINE THE PROBLEM
DB: Where does your firm, MINE™, sit on that spectrum?
CCHS: MINE™ is interested in any project that presents a significant challenge, somewhere where we can really make a difference. The opportunity lies in making things more meaningful and effective and when we get the chance to have an effect on an organization at that level, that's the Holy Grail for us.
For example, we've been doing a lot of work with restaurants lately and one of the things I love about it is that not only from a craft point of view do we get to do a little bit of everything (the website, the menu, the interior decors, signage, naming, basically every aspect of the discipline…), but we also sat down with a group last week and helped them come up with the concept for the restaurant. So we are sitting there as designers saying, "Things like this should be on your menu". If you told me in design school that that would be part of my job, I would have no idea what the f**k you were talking about.
WHENWE GET THE CHANCE TO HAVE AN EFFECT ON AN ORGANIZATION AT THAT LEVEL, THAT'S THE HOLY GRAIL FOR US.
DB: It seems your ideal is: "We are able to work through big problems using the craft of design and design thinking to create a solution for clients." Would you say that's correct?
CCHS: Absolutely – you said it better than I did! I don't think the problem necessarily has to be big either. Take the restaurant example. A couple of new restaurants open up every week and a couple close. The ones that open do so with grand ambitions and the ones that close do so because they failed to connect with an audience for some reason—that can be location, quality of service etc. But one of the factors is definitely how it connects with people, and the difference between opening a sandwich shop or opening a restaurant like Bun Mee ,which is one of our clients where design is very forward in the presentation of the restaurant, is that it captures people's imagination. The food is really good, the service is good, but people would never know either of those things if they weren't first tempted to go in. I believe that design plays a huge role in that temptation.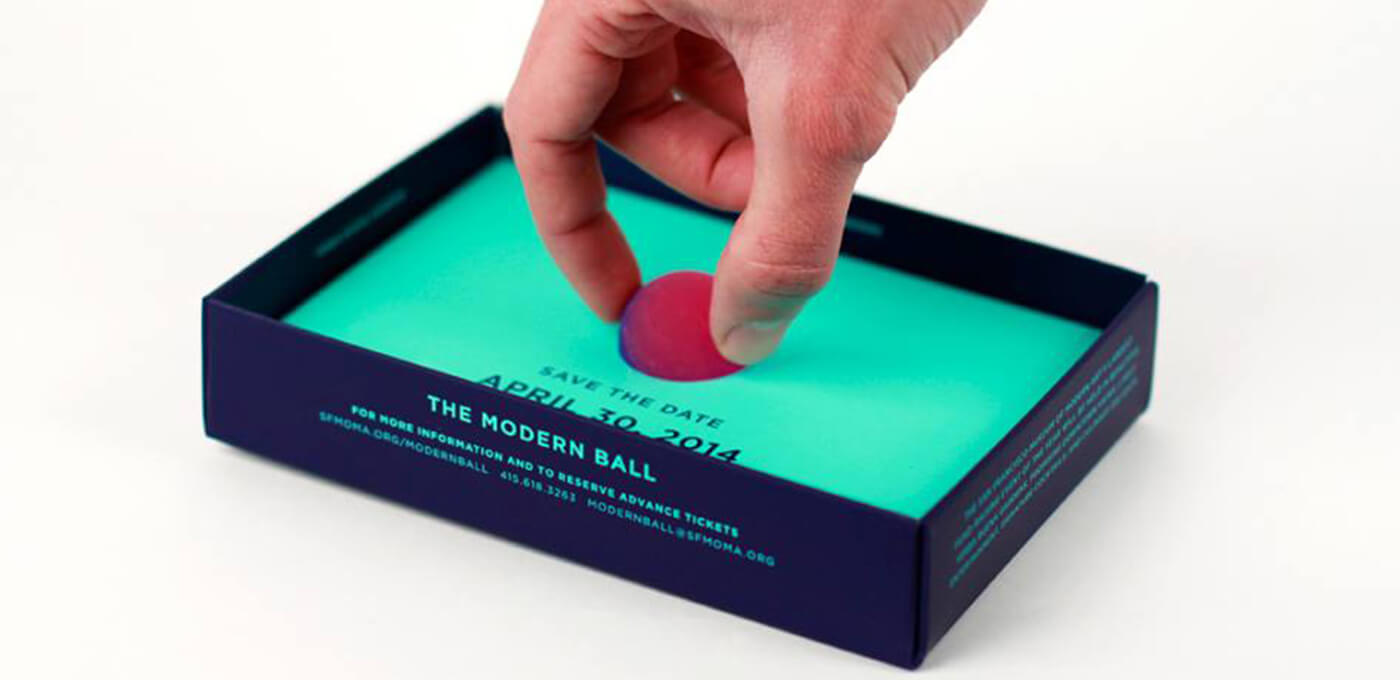 DB: What keeps you excited about design?
CCHS: I get fed up with design like every day! Every day I'm like, " Oh, f*** this I don't want to be a designer any more!". But we all go through that existential crisis of, "What am I doing, what difference am I making?" I think what fulfills me as a designer is that I can make something and then say, "That was a really smart approach to that problem and it's really going to make a difference to that client." Who wouldn't like that? It's like a daily affirmation. I'm not sure if that's totally selfish or totally selfless!
I GET FED UP WITH DESIGN LIKE EVERY DAY I'M LIKE, " OH, F*** THIS I DON'T WANT TO BE A DESIGNER ANY MORE!". BUT WE ALL GO THROUGH THAT EXISTENTIAL CRISIS OF, "WHAT AM I DOING, WHAT DIFFERENCE AM I MAKING?"
DB: Why did you make the effort to go down this road and become associated with design embracing social change?
CCHS: I was personally very inspired by being associated with Project M which is John Bielenberg's design intervention squad -- idealistic, young creative people -- and I've been an adviser for that for a few years now. Just seeing the work that can be done by a small group of smart working, well-intentioned people for communities or causes that otherwise weren't getting adequate attention was a transformative experience for me, so that's where it all started.
JUST SEEING THE WORK THAT CAN BE DONE BY A SMALL GROUP OF SMART WORKING, WELL-INTENTIONED PEOPLE FOR COMMUNITIES OR CAUSES THAT OTHERWISE WEREN'T GETTING ADEQUATE ATTENTION WAS A TRANSFORMATIVE EXPERIENCE FOR ME, SO THAT'S WHERE IT ALL STARTED
DB: Do you have a personal mission that you are trying to fulfill via your studio and other design related things you are involved in?
CCHS: Absolutely – I want to retire! But less flippantly, I'd say that since that first GD1 class when I decided that design was going to be a part of my life for a long time I made the commitment to believe that design is important and I have been unwavering from that position. If I have any mission at all, it is to make sure that as many people as possible within the spheres that I influence also hold that as a value. Design as a profession and a creative outcome is the equivalent of the frescos and the public art that you used to see in ancient Rome and the equivalent of the commissions for the church that we see from the Renaissance.
DESIGN AS A PROFESSION AND A CREATIVE OUTCOME IS THE EQUIVALENT OF THE FRESCOS AND THE PUBLIC ART THAT YOU USED TO SEE IN ANCIENT ROME AND THE EQUIVALENT OF THE COMMISSIONS FOR THE CHURCH THAT WE SEE FROM THE RENAISSANCE.
The visual landscape that we share now is populated by billboards and signage — all of it made by designers. A lot of it is bad design, but by virtue of the fact that it is ubiquitous, it is important.
DB: You previously worked at a studio with your professor from GD1. What urged you to start your own studio?
CCHS: A number of things… I think that it was subconsciously implanted in my brain that the ultimate success for a designer was to open your own studio, mostly because many of the professors that I had in college were studio owners and they were models for me.… I also had a desire to be in charge and create, not inherit a legacy.
DB: A lot of designers want to run their own studio and it's seen as the pinnacle of success. Is that healthy for designers to see?
CCHS: No, probably not. Let's put it this way: I run my own studio and I am very satisfied and fulfilled by that. It goes to my nature; I have a tendency to rise to a leadership position in whatever thing I am involved with. But not everyone is destined to be a leader or wants to be, and that has to be fine too. There's a letterpress artist in Alabama – Amos Kennedy – who said to me once that if you work for Microsoft, no-one expects you to be the CEO of Microsoft or sees you as a failure if you aren't. If you've been working 10 or 15 years as a designer and haven't made it to be creative director, or if you haven't set up your own shop then somehow you haven't 'made it', I think that's a really limiting expectation to place on people. At the end of the day, being successful in your career is about going to work every day, doing your job really well, coming home happy with what you did and how you did it and why you did it and who you did it for and going back the next day.
AT THE END OF THE DAY, BEING SUCCESSFUL IN YOUR CAREER IS ABOUT GOING TO WORK EVERY DAY, DOING YOUR JOB REALLY WELL, COMING HOME HAPPY WITH WHAT YOU DID AND HOW YOU DID IT AND WHY YOU DID IT AND WHO YOU DID IT FOR AND GOING BACK THE NEXT DAY.
DB: As a studio owner what, in your view, has changed in the craft or the business of design?
CCHS: Everything! I've been doing this professionally for 18, 19 years now. A lot has changed just by virtue of technology…The rise of the social network has changed the dynamic of how design is delivered, consumed, and discussed. We all know the infamous debacles around the Tropicana packaging or the Pepsi logo or GAP logo etc. where the public has the avenues to comment and make use of them. It's changed how we manage design – the people responsible for managing brands now have to anticipate those kinds of responses…
I honestly think that businesses now really have a genuine appreciation of design. When I was starting out this was a topic at conferences, "How do we get a seat at the table? How can designers be involved in the decision making and strategic planning of organizations?", and I think we have got that now over the last decade. If anything it's designers who are less equipped than we should be to have those conversations we've been asking for all this time.
DB: What can designers do? How can they speak the same language?
CCHS: That's part of it – speaking the same language. If we want the CEO, or COO or C anything O to appreciate the significance of choosing one voice over another and understand the things that we manipulate to make our work work for them, then we need to reciprocate and understand organizational philosophy and basic business operations. It's not appropriate to say, " I want to tell you how to run your business, but I don't want to understand how your business runs."
IT'S NOT APPROPRIATE TO SAY, " I WANT TO TELL YOU HOW TO RUN YOUR BUSINESS, BUT I DON'T WANT TO UNDERSTAND HOW YOUR BUSINESS RUNS."
DB: Have you seen changes? Have you seen designers becoming more educated in this?
CCHS: It's one thing to have the conversation, but it's another to do something about it! I think it's changing and I think you see more and more MBA programs that include design as a component of them…These things are increasingly overlapping in a way that makes them more integrated and intrinsic to each other.
DB: You're often recognized as your biggest achievement being the formation of San Francisco Design Week. Do you agree that this is your biggest achievement?
CCHS: Starting SF Design Week is definitely something I am very proud of, because not only am I passionate about design, I passionately believe that San Francisco is one of the best places in the world that you can practice design...The truth of the matter is that we started Design Week from extremely humble beginnings. It started as a conversation with the Mayor's office to get that declaration and we branded a couple of events that were going to be happening as Design Week events…Since then other people have taken it on…and really turned it into something much broader and further reaching than I would have ever been prepared or able to do.
DESIGN WEEK WAS A SNOWBALL I STARTED ROLLING DOWN THE HILL AND A WHOLE LOT OF OTHER PEOPLE HAVE BUILT IT INTO SOMETHING BIGGER.
DB: Why is Design Week important?
CCHS:Design is this pervasive force in our culture that is so ubiquitous that it is really easy to take for granted. As a society we are good at celebrating actors and celebrities, visionary business leaders and entrepreneurs. We're good at vilifying politicians, we build whole museums to house and showcase fine art, but design does not really have a formal institution within which it resides. There are no opera houses for design… So I feel that Design Week is a living experience, an opportunity for people to spend a period of time in a city noticing the things that shape their lives… The idea that it lives in a period of time, a week, in many venues indoors and out, to me is very significant as opposed to enshrining it in a place in a more static way.
DB: You are often outspoken in the design community. Why do you make it a point to take on big issues?
CCHS: I'm fortunate to be associated with many different platforms in the design community and because I have that opportunity it seems like it would be a waste not to use it. There are a lot of incredibly bright, talented, passionate people who don't necessarily have the same access that I enjoy. Having a platform is a privilege. It would be irresponsible to squander it. So yes, I try to take on the issues I can. I believe in the profession, I want to make the cultural and business environment of design as friendly to designers as possible.
DB: Two years ago you were outspoken during the UC Logo crisis. What lessons do you think were learnt?
CCHS: I think the big lesson from the UC logo debacle is 3-fold. First there's the lesson that they didn't do a good job of explaining why that change was necessary and what it signified – all that people were left with was that it was different. The only tool they had to judge it was whether they liked the difference or not…. There was no context and that was a mistake on the design management side. Second, the people who raised holy hell about it and then saw it change back, they realized that they had power; it demonstrated that if enough people yell loud enough and quickly enough in the same place about the same thing someone is going to take notice. The 3rd thing is that now we know there is a citizen league prepared to pounce on anything new; companies realize they have to do a much better job of rolling out design. The media attention that kind of thing gets is a double-edged sword -- it's great that design is getting attention, but sadly it's almost always negative.
DB: What are the biggest issues designers are facing right now?
CCHS: That's a tough question to answer. I think broadly designers are facing a certain type of existential realization that what we used to define as design is no longer a complete enough definition. We are faced as a profession with the choice between adapting or resisting. There are people that will successfully adapt. Designers must realize that design is more than they were taught at school or have been practicing for years and they get excited by that…and then there are people who will resist, and by resisting some of them will be successful by saying, "You know what, I can carve out this design niche with the practice that I am comfortable with and good at and be that kind of a specialist and I can see my way through to doing that for the rest of my career", and then the people who will resist because they can't change and go in to doing something else.
DB: What do you see as your focus in both the short and long term with CCHS?
CCHS: My short-term plan is getting through the day! And I told you that my long-term plan is to retire! More philosophically, as a designer, I really just want to make a difference; I want the work that we produce in our studio to make a difference, to help businesses succeed, to help organizations thrive, to help people to understand and relate to things differently than they did before. I feel like that's both a narrow enough and broad enough ambition that it should sustain me no matter what changes come.
I WANT THE WORK THAT WE PRODUCE IN OUR STUDIO TO MAKE A DIFFERENCE, TO HELP BUSINESSES SUCCEED, TO HELP ORGANIZATIONS THRIVE, TO HELP PEOPLE TO UNDERSTAND AND RELATE TO THINGS DIFFERENTLY THAN THEY DID BEFORE. I FEEL LIKE THAT'S BOTH A NARROW ENOUGH AND BROAD ENOUGH AMBITION THAT IT SHOULD SUSTAIN ME NO MATTER WHAT CHANGES COME.
DB: You give lots of advice to designers. What is the best advice you have gotten?
CCHS: There was a woman that I worked with– she was the senior designer and had been working there much longer than I had…Towards the end of my time there I came in one morning and there was a note on my keyboard that said, "No intern tomorrow. Please arrange for 5 sandwiches", and I thought, "What the f***!" I was a principal of the firm, in negotiations to become a partner, and although there was no intern tomorrow there was someone who was a year out of school. I remember thinking, "Why the hell weren't they asked to get 5 sandwiches?!" I really felt like I was above being asked to do tasks like that. I felt entitled. . It was one of those little "while you were out" phone message notes. I kept the note for ten years as a memento of how mistreated I unjustly felt by this person, because it made me angry. I rediscovered that note the day after my 40th birthday. It was the same day that I found out that she died of cancer. I remember looking at that note and feeling so ashamed that I had kept it for such petty reasons. Now I keep it not as a momento of my anger, but as a momento of my humility. I do a lot of things. I'm capable of a lot and I'm a pretty confident person. With that confidence also comes the realization that one of the things that I'm capable of is getting 5 sandwiches.
Just pitch in when you have the opportunity, suck up your pride and make things work for people.
SO THE BEST ADVICE I HAVE GOTTEN WAS: "GET 5 SANDWICHES."
Like what you saw?
Additional Insights