Iyuno Media Group
Iyuno-SDI is the leader in global media localization - providing subtitling, dubbing, and media services for the world's leading entertainment studios. We partnered with Iyuno to design and develop their new website, creating a platform where they can show the wide variety of services and technology they offer to the world's largest content producers.
For the love of film and television.
Because Iyuno works with some of the biggest names in the industry and has built an impressive portfolio, we needed to create a website that highlights the incredible work they have produced. We worked closely with our partners at Iyuno to create a digital environment that was not only beautiful, modern and showcased their services and projects, but also has the functionality for what their team needs – from information about the company, current job openings and contact forms, to a news hub and a locations page to show their global reach.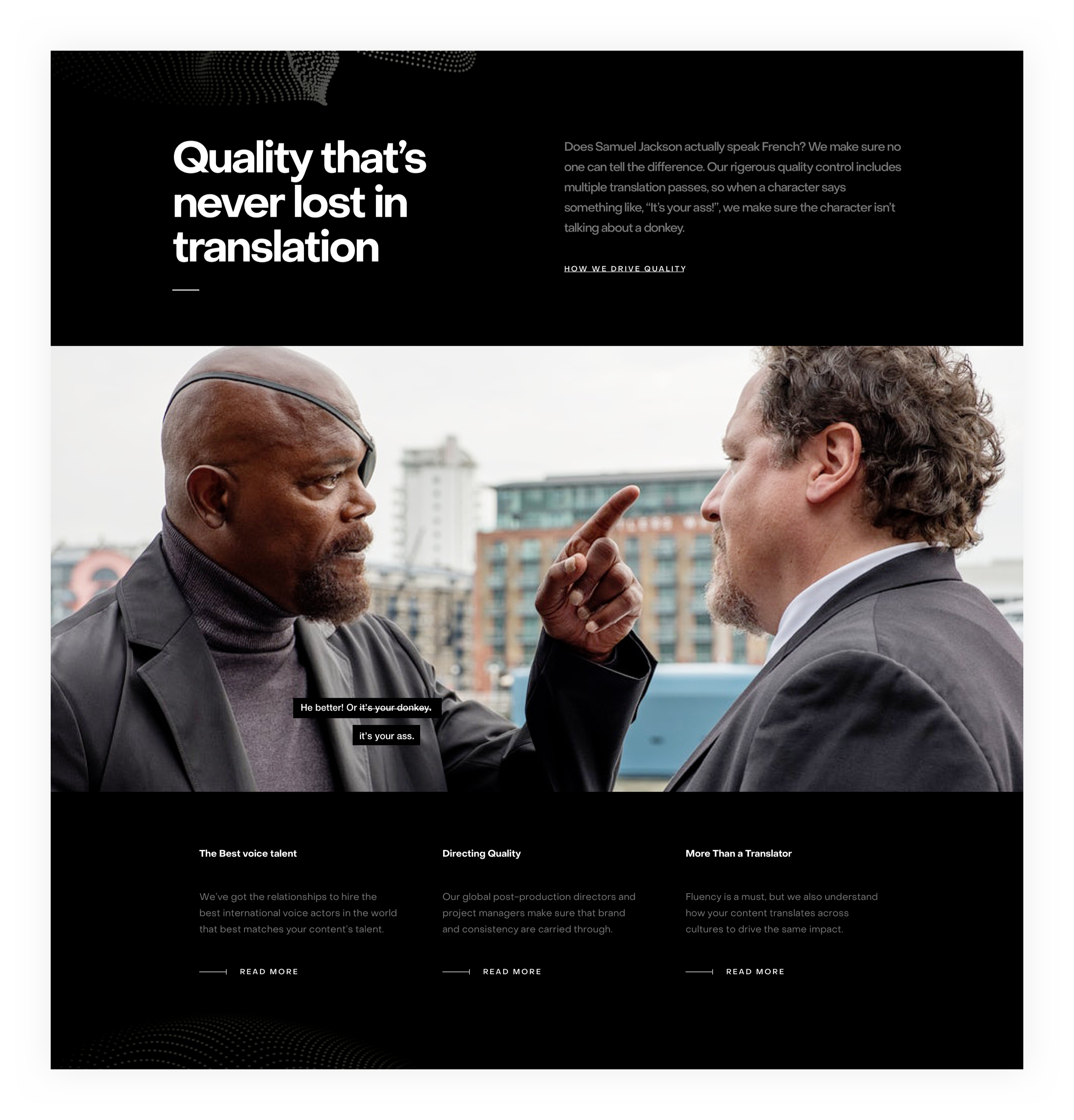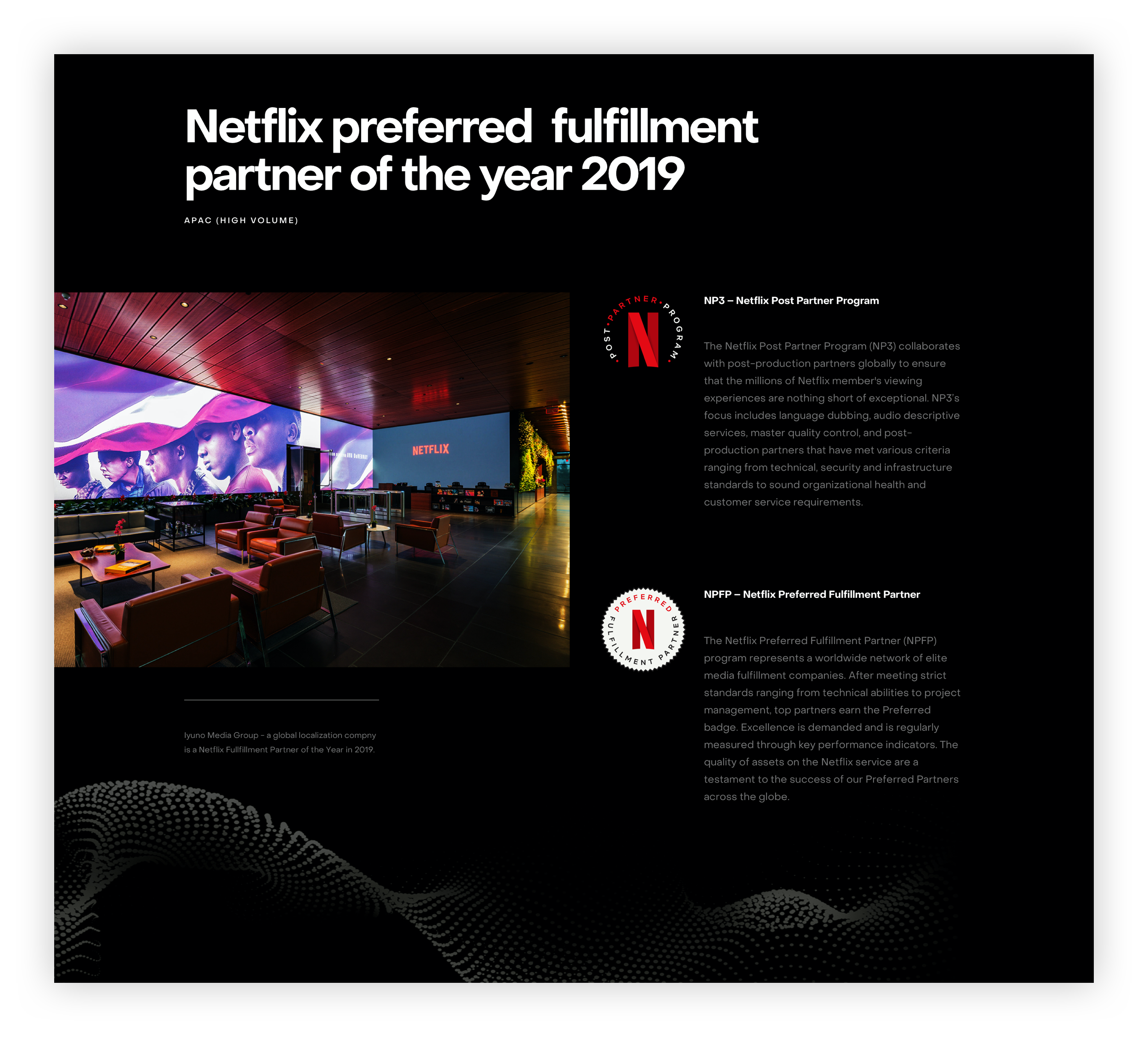 We really appreciated the way Metajive's team integrated with ours as a true partnership, with clear communication every step of the way. During the design phase the creative collaboration work was next level and their agile approach to pivoting when we needed changes really helped us reach our end goals.
Global Reach.
Iyuno has offices all over the world - which means they are in operation 24/7. We needed to be able to communicate with a variety of countries around the world without a language barrier. We also needed to be able to be adaptable with what languages are available to users. The system was built to allow the website to grow as Iyuno grows and automatically translate into multiple languages based on the default language of the user's browser.
Pixel perfect.
Iyuno is always striving for perfection in their work, which means they expected no less from Metajive. We worked as a team to make sure we captured all aspects of the Iyuno business, and showcase the exceptional size and talent of this incredible company.
One more thing.
RELATED PROJECTS